The band was formed in April 1972 by Fairport Convention and Steeleye Span founding member Ashley Hutchings initially to accompany singer Shirley Collins on her 'No Roses' album. Dave Mattacks from Fairport Convention was recruited, and later that year Richard Thompson and Linda Thompson also joined for a short tour.
Ashley was keen to make a permanent band from these musicians and the first attempt included Royston Wood, Steve Ashley and Sue Draheim in the line-up. This was not to be as successful as had been hoped and a second Albion Country Band was formed. This group included Martin Carthy, John Kirkpatrick, Sue Harris, Roger Swallow and Simon Nicol. The band split in August 1973 and retrospectively released their sole album, Battle of the Field, on Island Records.
The Combined Forces of the band
Steve Ashley
: guitar
Sue Draheim
: fiddle
Ashley Hutchings
: bass
Simon Nicol
: guitar, vocals
Royston Wood : vocals
Shirley Collins
: vocals, banjo
Roger Swallow
: drums
Linda Thompson
: vocals
Richard Thompson
guitar, vocals
Martin Carthy
: guitar, vocals
Sue Harris
: vocals, oboe, dulcimer
John Kirkpatrick
: accordion, vocals, piano
Martin Nicholls, John Iveson, Colin Sheen, Paul Beer : sackbuts on "Gallant Poacher"
Dave Mattacks
: percussion on "Reaphook and Sickle".



The Albion Country Band

the never-to-be-duplicated

Albion Country Band line-up of

Simon Nicol, Martin Carthy, Roger Swallow,

Sue Harris and John Kirkpatrick.

Ashley Hutchings cut off at the pass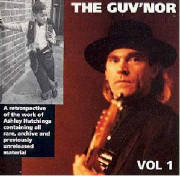 (Medley) (1972)
Four Hand Reel
St. Anne's Reel
Morris Dance Tunes (1972)
Morris On
Jockey To The Fair
Room For The Cuckoo
Princess Royal
Morris Off
Albion Country Band

Sue Draheim - fiddle
Steve Ashley - whistle, harmonica
Simon Nicol
- electric guitar
Ashley Hutchings - bass guitar
Dave Mattacks - drums
Rambling Sailor (1972)
Albion Country Band

Royston Wood - vocal
Steve Ashley - vocal
Sue Draheim - fiddle
Simon Nicol
- electric guitar
Ashley Hutchings - bass guitar
Dave Mattacks - drums